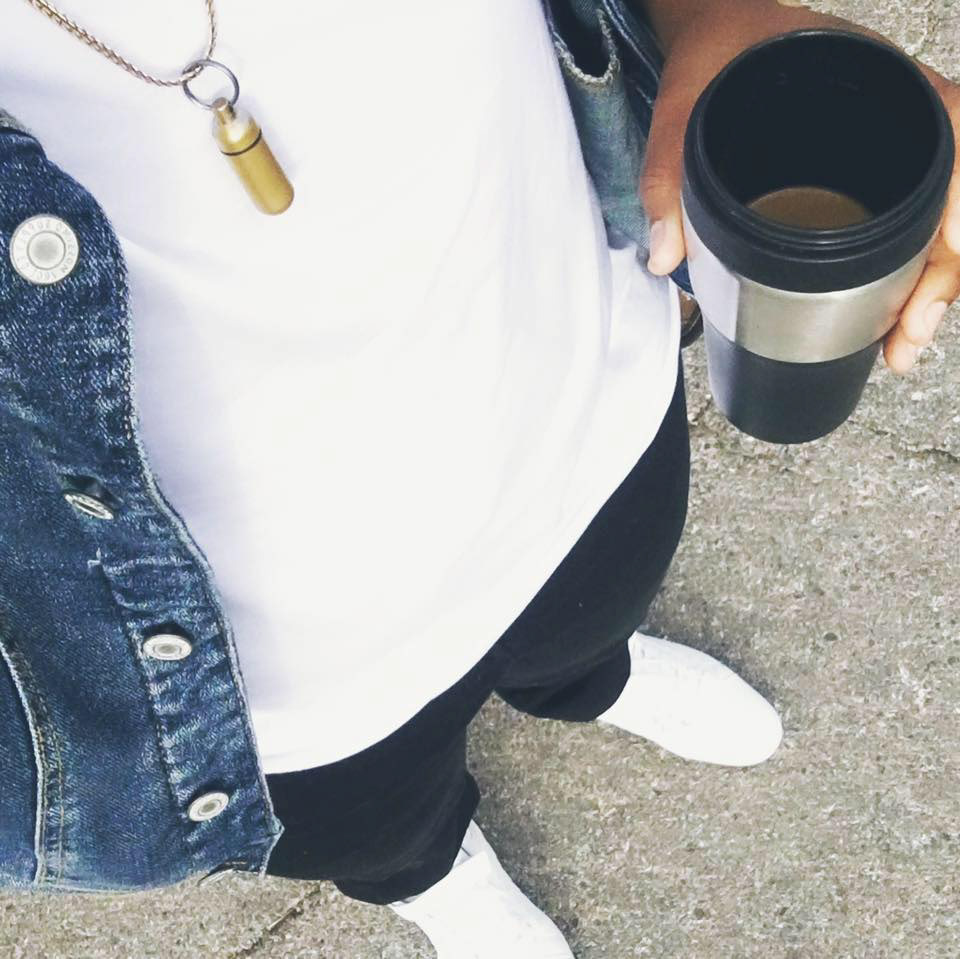 xe / they / ♥
 ( m i x • i t • u p )



I am a self-taught illustrator & sequential artist living and working in Austin, TX. My artistic journey began on Tumblr in the winter of 2014 as a means of coping with mental illness, gender identity, and navigating the world in a queer, Black, trans body. I've worked hand-in-hand with Strong Families, Black Lives Matter, Culture/Strike, and local non-profit organizations to create visual noise loud enough to disrupt cyberspaces while drawing attention to relevant social movements impacting the intersections of Black lives within queer and trans communities.
. . .
I'm a a geeky human who loves to read autobiographical comics, play video games, and kick flip for social justice.
• "
We're Still Here
" Trans Comic Anthology - Stacked Deck Press - 
winter 2017
• "
Solidarity Struggle: How People of Color Succeed and Fail At Showing Up For Each Other In the Fight For Freedom
"  - Black Girl Dangerous - late 
summer 2016
•
A-Title Magazine
issue no. 1 - mid 
summer 2016
•
Facing Race Conference
- Atlanta, GA -
late
fall 2016
• 
Gender Unbound
 - Austin, TX -
early
fall 2016
• 
East Austin Studio Tour
- Austin, TX -
early
fall 2016
•
Art Is Cool: Juneteenth Celebration
- Austin, TX -
summer 2016
• 
East Austin Studio Tour
- Austin, TX -
early
fall 2015
•
Walls Are For Painting Not People
 - multi-city public art project - mid
 spring 2017
• Black Futures Month
- Black Lives Matter w/ Huffington Post -
early spring 2017
• Mama's Day
- Forward Together -
late spring 2016
•
Visions from the Inside
- Culture / Strike -
early spring 2016
• 
Black Futures Month
- Black Lives Matter w/ Huffington Post -
early spring 2016
•
Transgender Day of Remembrance / Resilience
- Forward Together -
fall 2015
•
Forward Together •
Black Lives Matter - LA Chapter
• Culture / Strike •
Philadelphia Printworks
• Six Square •
LYRIC
• A. Title •
Black Girl Dangerous
• allgo •
Creative Action